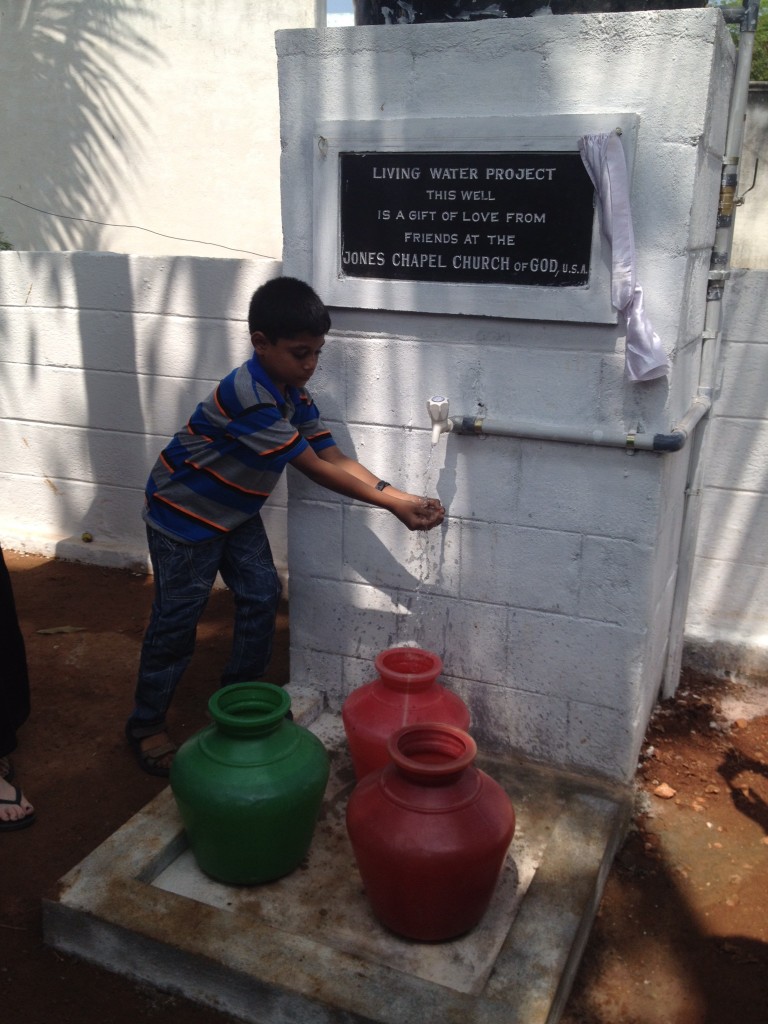 At Jones Chapel, we believe in the Great Commission-to go into all the world making disciples. Believing this, we support the India Gospel League (IGL), a ministry dedicated to meeting the spiritual, physical, and other needs in villages throughout India. The IGL leads with the Gospel, and then meets other needs, helping to raise villages out of poverty.
God granted our church the opportunity to go to India in January of 2014. We saw first-hand the incredible ministry of IGL…providing Children's Gospel Club to 600,000 children, teaching and equipping barefoot pastors, building life centers, providing clean water for villages through water wells, providing medical camps for remote villagers and more than we could list here.
If you would like to help support the India Gospel League by building a life center, building a water well, sponsoring a child or barefoot pastor, or any other way you can help, please follow the link to iglword.org.